I keep pretty close tabs on my Mummy, so I know where she is, but this cute little guy has lost his Mum. This is an adorable book that is great for the week before Halloween. It is written by Carolyn

Crimi

and illustrated by John

Manders

. My

kinders

have always loved it. This is a great one to add to your collection. You can see my copy came from Scholastic.
I brought it home and my six year old immediately grabbed it. She loved the pictures, so I thought I would share some with you.....Check out Mummy.
Little Mummy tells her to count her bandages while he hides. Love it! :)
Little Mummy gets lost and is looking for his mom. He asks several characters if they have seen his Mum. The characters are "

Halloweeny

" but are not scary at all. I love Halloween, but not scary. I prefer cute! Take a look at Mr. Bones....
If this book sounds good to you click on over to darling Deanna's blog or to TPT. She has a wonderful mini unit. It has lots of fun stuff including a character analysis and ordinal numbers book. This ties a fun book to the standards perfectly and I love everything she put out there!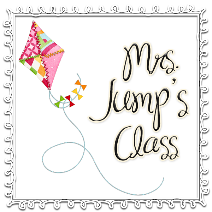 I worked for a long time yesterday on a post I wanted to share. It was something fun that I saw this weekend and there were lots of pictures. I was almost done when *poof*, it was gone!!!! I have NO idea what happened. At that point I just closed the computer and walked away. I'll try again tomorrow. I warned you that technology was NOT my friend! :)